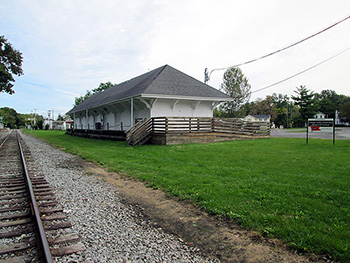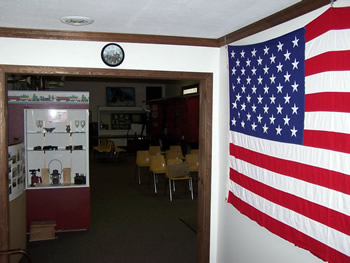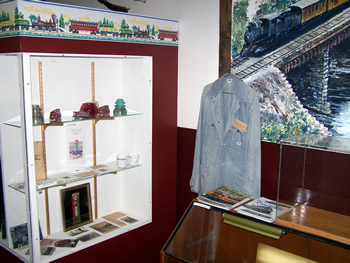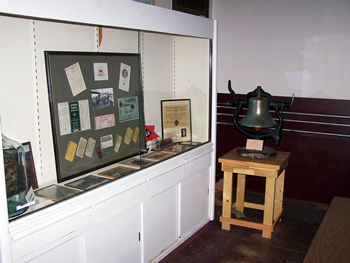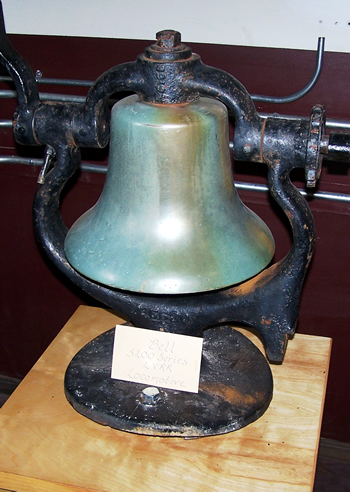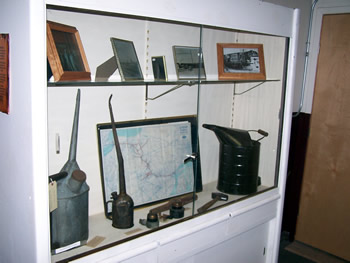 Photos by David Halderman



LVRRHS Station Museum History
The Lehigh Valley Railroad Historical Society Station Museum is housed inside a wooden New York Central Railroad freight station located along the old "Auburn Road" line in Shortsville, New York. The freight station was built around 1900 and was used as a church and a machine shop before the Society purchased it in October 2001. Many volunteer hours have been spent on developing the current displays of railroad artifacts at the museum. Thanks to those who have donated items for our museum.
Auburn Road History
The Shortsville freight station is located along a portion of one of the oldest and most historic railroads in New York State known as the "Auburn Road". This section, of what is now the Finger Lakes Railway, started existence in the 19th Century as the Auburn and Rochester Railroad. It was chartered in 1836. Construction work was started in 1840 and was finished in 1841. The Auburn and Rochester Railroad was conceived as a link in the chain of eight railroads that eventually joined Albany and Buffalo.
In 1850, a new company named the Rochester and Syracuse Railroad merged the Auburn and Rochester and the Auburn and Syracuse Railroads and work began on a new main line called the Direct between Syracuse and Rochester. The eight individual railroads between Albany and Buffalo were consolidated into the New York Central Railroad in 1853. The "Auburn Road" was then relegated to branch line status, although it continued as an important feeder to the main line for more than a century. Timetables showed that at its peak in the early 20th Century, seven passenger trains in each direction operated over the line daily. Many sections were double tracked, thus allowing for easy passing of trains. Scores of freight trains served a multitude of local industries along the line.
Regular passenger service on the "Auburn Road" was discontinued on May 18, 1958. The line between Victor and Pittsford was abandoned by the New York Central Railroad in 1960. The New York Central Railroad merged with the Pennsylvania Railroad on February 1, 1968, to form the Penn Central Railroad, which declared bankruptcy on June 21, 1970. The Penn Central Railroad was folded into the Consolidated Rail Corporation (Conrail) on April 1, 1976. Subsequently the "Auburn Road" was abandoned between Canandaigua and Victor by Conrail in 1979. The section between Pittsford and Rochester was abandoned by Conrail in 1982. On July 23, 1995, Conrail sold the line between Canandaigua and Solvay to the Finger Lakes Railway.